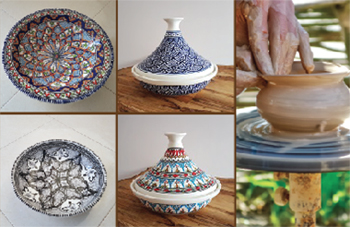 Bio Farm Trading was established in 2011 and is a small family run company based in Tunisia, North Africa. We specialize in beautiful handcrafted olive wood and ceramic products. Our aim is to keep the traditional handmade crafts alive.
We strive to provide our customers with high quality products that are not only unique but practical for the home and kitchen.
Our stand can be visited each year at the Spring Fair NEC Birmingham.
Some of our skilled carfts people at work
Gallery Videos